Cygnus
Cygnus
Information

Affiliation:

Order

Base HP:

215

Mana:

320

Primary Attack Type:

Ranged

Primary Damage Type:

Lightning

Speed:

???

Trap Affinity:

None

Cost in Store:

1000 or 6500
Cygnus the Master of the Order is a playable Hero in Orcs Must Die! Unchained.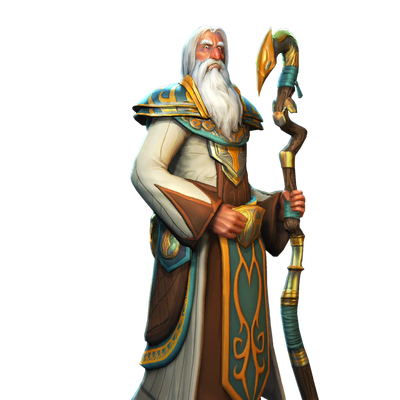 Bionka is a tough melee hero that deals heavy damage with her flail. She may be slow, but she dominates her foes.
Managing mana is key when playing Cygnus. A full mana pool helps Cygnus survive an enemy assault while Chain Lightning and Voltaic Charge deal copious amounts of lightning damage.

When Cygnus is close to his rift, he regenerates health and mana at an extraordinary rate.
Extended Character Bio
THE LAST WILL AND TESTAMENT OF CYGNUS, THE MASTER OF THE ORDER
I, Cygnus, Archmage and the Master of the Order, hereby declare myself to be a man very, very, very well advanced over the age of majority and of sound mind and body. Therefore, in that capacity, I declare that this is my LAST WILL AND TESTAMENT and, without living family or heirs, will herein define how my funeral arrangements, estate, and personal effects should be discharged in the case of my demise.
As for my funeral arrangements, I am not terribly concerned about them. The normal pomp and circumstance afforded a member of the Order is fine, but I would rather be cremated than the normal burial practice. Those red coffins are garish, and I have always found the practice of an "open casket" funeral to be revolting. Let Prof. Lavender pick out a nice urn for me. She has lovely taste in furnishings.
In lieu of pallbearers, I would like my pupil, Gabriella, to carry my ashes. Yes, Gabriella. Though Maximilian is my protégé, I cannot trust him not to "spike" my urn and do that bizarre dance of his before the altar. Despite her past transgressions, I trust Gabriella can approach the occasion with the somberness that it deserves. However, Maximilian may eulogize me at the service if he promises not to say the following words in reference to me or the Order:
Buttloads Geezer Old fart Mr. Wrinkles Adm. Greybeard Wench Moist
After the ceremony, I would like my ashes to be stored somewhere in the Order's Great Library where I have spent many a day reading or having a very good nap.
As for my estate, I'm afraid that there is not much to dispense. I have some stock in a company that makes trap components, and I am a silent partner in a venture to try to harness the power of lightning to light homes in place of torches. It sounds silly I know, but the pitch was very convincing. Perhaps one or both of those will be valuable at some time in the future. I also, of course, receive dividends from the Order's business ventures. All of this I leave to my pupils, Maximilian and Gabriella.
My personal effects are unfortunately many. I am bit of a collector. I have 1,056 Fuzzy Buddy animal toys--special editions and color variants with the ear tags still attached! I have to say the pink variant, two-headed, arctic sabretooth (limited run and numbered two out of 500) is my favorite and probably quite valuable.
My Wulfhawkinman memorabilia is also quite extensive (and yes, I own an official Wuflhawkinman costume), as is my collection of futuristic weaponry based on the props from the Galaxy Path novels, one-third rulebooks and settings for Caves and Creatures campaigns, and the last third is my Playwizard collection which of course I have kept for the articles. These collections may be liquidated if no one wants them. The proceeds should be split between Gabriella and Maximilian.
Of the objects I would like to bequeath, I have a bit of furniture, a collection of scrolls dating back to the beginning of recorded time, and a rug gifted to me by the grizzlies made from yeti pelt. I would like the furniture to go to my dear friend Prof. Finnregan, the scrolls to Gabriella (as many times as she has referenced them in her research, she might as well have them), and the rug to go to Maximilian. The rug itself disturbs me. Yetis are humanoid, and I'm not entirely sure this is a yeti. It might actually be a very hairy Northmun. In either case, I now see how disturbed the grizzlies would be with our practice of having bearskin rugs (also, don't get it wet--it smells awful). And yet Maximilian makes a puppet out of its head almost every time he is in my office, so I will leave the ghastly thing to him. If I wasn't worried about the grizzly envoy coming and not seeing it on display, I would give it to him now.
However, there are certain contingencies for which I feel I must prepare. The above assumes that I die of natural causes. What is unfortunately more likely is I will die in combat with the Unchained. In case of this occurrence, I have a different set of instructions.
If I die in battle, then I do not want a funeral. The Order should not be wasting time on such trivial matters if we are still fighting the Unchained. Carve my name in the crypt somewhere and have done with it. Clearly if I am killed by the Unchained, then I have failed and so have my pupils. Maximilian in particular refuses to get his act together. He would rather nap, belch, and chase girls than save the world.
Because of this, in case of my death in battle, my estate, my possessions, and their proceeds will go to Gabriella--even the rug.
Yes, Gabriella.
I know that if I fell in battle, Gabriella would be doing her best to fight off the Unchained at my side. I cannot say the same for Maximilian. In fact, it would not surprise me if my death was in some way precipitated by that lunk-headed boy.
Do you hear me, Maximilian? The rug goes to Gabriella! Shape up, or my death and whether or not you get my yeti rug will be the least of your worries! The Unchained are coming, and if you don't stop them, everything you know and love will be gone, and I may not be there to help you.
But know this: both of you together are capable of defeating the Unchained with or without me. You just have to try. And that is the message I leave with you.
I, Cygnus, Archmage and the Master of the Order do hereby declare that the above are my last wishes and should be fulfilled no matter the circumstance.
Signed, Cygnus
WITNESS SIGNATURE: Prof. Rodergo WITNESS SIGNATURE: Prof. Tulania
Lore from Character Bio
In the Bios there is a story line, most reference this story line. The story has some side plots that form branches. This Summary is part of the Tundra branch Side Story which take place before Bionka's Invasion:
This Summary continues the side story from Temper Lore.
This is his last will and testament. It details his belongings and who gets it once he dies. In case he dies of natural causes the scrolls will go to Gabriella and the Yeti pelt will go to Maximilian. Everything else will be sold and the money spilt between his two apprentices. If he dies in the battle against the Unchained everything is to go to Gabriella and the funeral disregarded. The Yeti rug Cygnus received as a gift from the grizzles, but wants it to display to the grizzle envoy coming, this links directly to Tundras bio because he is coming as an envoy to the Order. This is based after OMD 1+ 2.
This side story continues with Tundra Lore.

You can also read about the Main Story Line or other Lore of the Orcs Must Die universe.
Icon
Type
Name
Description
Damage
Cost
Cooldown (s)
Notes
Passive
Rift Lord (Ability)
Increases Cygnus's damage dealt when he is fighting near an allied rift.
N/A
N/A
N/A
Primary
Voltaic Charge
Cygnus fires a slow-moving lightning projectile from his staff.
???
6
0s
Secondary
Chain Lightning
Cygnus fires a lightning blast that chains from its target to other enemy targets within a short distance.
12
4s
Third
Phylactery Pylon
Cygnus conjures a pylon that increases the damage of traps around it by 15%.
0
50
10s
Area 2x2. Duration 15s.
Fourth
Rift Shard
Creates a rift that heals and regenerates mana for its allies. Activates Rift Lord passive when nearby.
0
0
30s
3s cast, interrupted upon taking damage. Duration 15s.
Hero Related Achievements
[
edit source
]