Oziel
Oziel
Information

Affiliation:

Unchained

Base HP:

200

Mana:

160

Primary Attack Type:

Ranged

Primary Damage Type:

Arcane

Speed:

???

Trap Affinity:

+ 25% dmg with Cursed Ground

Cost in Store:

1500 or 12000
Oziel the Soul Thief is a playable Hero in Orcs Must Die! Unchained.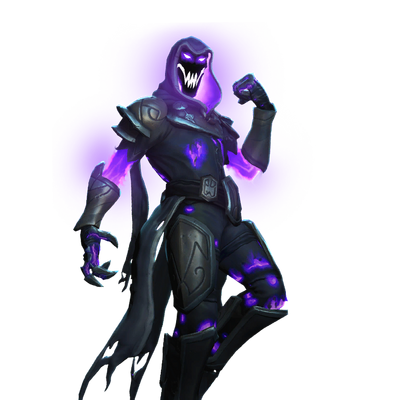 Oziel is a magic user that haunts and curses enemies, stealing their souls on death to make himself more powerful. When enemies die near Oziel, he collects their souls. He can also convert health to mana. Manage the balance of his health and mana to maximize his power.
Oziel, the Soul Thief, haunts the living and feeds on the souls of the dead. Each soul he takes makes him more powerful. Enemies take heed: there is no worse fate than to be a victim of the Soul Thief!
Extended Character Bio
Students of Fire Mastery and Enkindling 101,
Attached is your final reading, the fable "The Soul Thief." Many of you have heard it before, but I urge you to read it again. All of you would be wise to heed its warnings, especially on the eve of mage trials and exams.
"The Soul Thief"
Once upon a time, there was a young mage much loved by his village, whose power had no equal there. As he grew older, he wished to join the Order and become the world's most powerful mage. His village sent him off knowing he'd return a success.
But his dream quickly began to falter. He was not the most powerful mage in the Order--far from it. There were many more talented mages in his class.
He fell into a deep despair, unable to face becoming just an average mage. Being anything but the best to him was failure. To become the hero he believed he should be, he needed more power.
In his desperation, he turned to the enemies of the Order--shadowy, unscrupulous mages--who eagerly provided him with tomes full of dark spells and incantations. Using this forbidden magic, he got what he wanted. His power grew, and he rose within the Order until only the Arch Mage was considered his equal.
To prove his superiority, he challenged the Arch Mage to a duel for control of the Order. She vanquished him easily. The Arch Mage knew he had turned to the dark arts and was ready for him. His evil exposed, he was expelled from the Order.
The mage had nowhere to go. He tried to join the enemies of the Order but realized that they used him. They thought he would overthrow the Arch Mage and that the Order would fall. To them, he was a failure. He returned home, but his village shunned him for his dark deeds. He became a wanderer then, obsessed with becoming the world's most powerful mage.
He continued amassing power, but in the winter of his life, he realized he would die before he achieved his goal. He brewed elixirs and built infernal machines to stave off death. But even this merely delayed the inevitable. Mortality would still keep him from the power he desired.
But then, the mage had an epiphany. Studying life was a waste of time. What he should have been studying was Death. Death lived forever; Death was eternal. He tracked down the evil necromancers of the Cult of Death. Ingratiating himself among them, he learned vile potions and incantations--and about the being they called "Death."
The Cult believed that Death fed on the souls of the dying and released them to Oblivion. The souls he harvested gave him power and kept him alive. To become immortal, the mage realized, he would have to face Death and become like him.
In his laboratory, the mage brewed a vile necromancer's potion to fake death. He sat slumped at his desk and waited--he did not wait long. An eerie chill filled the room and the candles flickered and died. In the darkness, the mage could see the dim outline of a hooded figure advancing slowly on him. It began uttering a dark incantation. The mage could feel his body grow colder. Death was drawing his soul from his body. But as Death drew closer, he sprung a trap the mage had left for him. Death was stuck fast to the floor, unable to chant his spell.
Gleefully, the mage began to repeat Death's incantation back to him. His soul returned to him, but as he repeated the spell, more souls flowed, like an incandescent river, from Death. The mage felt life and power flow through him. Death, weakened, finally struggled free of the trap. He cursed the mage and disappeared.
The mage felt renewed. He went back to his work hardly noticing that his hands had turned to bone and his eyes to fel fire. He had gotten what he wanted; he had become a Soul Thief.
And Beware: if you encounter the Soul Thief. Death may usher you to Oblivion, but the power hungry Soul Thief brings only eternal death.
Seek power if you must but always be wary of its price. -Anonymous
It's a bit heavy-handed, but I guess this is my way of saying go have an ale with your friends once in a while. Studying isn't everything, and it definitely won't keep you warm at night!
Good luck on your exams, and for Riftmaker's sake, go home and see your family for St. Helgin's Day.
Kindest Regards, Prof. Finnregan Master Mage, Elemental Studies Department
Lore from Character Bio
In the Bios there is a story line, most reference this story line. The story has some side plots that form branches. This Summary is part of the main plot and contributes to the Main Story Line
This is a fable written about a Order mage longing for power. He wanted to be the best in the Order, but was no where near the best. He went looking for power from the Orders enemies, the dark mages. He got dark tomes and forbidden spells. His power grew until only the Arch mage had more power. Oziel then challenged the arch mage to a fight. The Arch mage then beat him easily. Oziel then left the Order, went back to the dark mages, realised they used him and them he left them. He became a wanderer, collecting more power. After some time, his age was stopping his search for power. He became a member of the cult of death to prevent death itself. He then used the cult of death techniques to trick death into coming to take his soul. He then trapped death itself and chanted its spell right back at him. Oziels skin turned to bone and his eyes replaced with fire. The cult of death, appears in Blackpaws bio as well. And are also talked about in other places. Lyzander is also a member of the cult of of death. The cult of death techniques to make death come for you is the poison spell. Oziel appears in Portraits as Ancestor when he was still a order mage, interesting that they wrote into the lore Oziels rework. =) This bio is based before OMD 1 + 2, Since the arch mage wasn't Cygnus.

You can also read about the Main Story Line or other Lore of the Orcs Must Die universe.
Icon
Type
Name
Description
Damage
Cost
Cooldown (s)
Notes
Passive
Soul Harvest
Oziel collects a soul for each nearby minion death, also gains 5% bonus to max mana each time he gains a battle level.
N/A
N/A
N/A
Maximum Amount of Souls stacked is 200.
Primary
Vampiric Slash
A slashing, ranged attack that lifesteals from enemies. Life stolen is 4% of Oziel's max health.
???
0
0
Secondary
Wraith Surge
Oziel fires a bolt of energy. If it deals damage, a buff causes the next Wraith Surge to deal more damage and cost more mana.
???
30 / 50 / 80 / 80
3s
Up to 3x stacks. Consecutive Wraith Surges deal +40%, +80% and +120% damage.
Third
Desecrated Ground
A jar of souls desecrates the ground in a radius, slowing and applying arcane damage over time to enemies.
0
50
16s
Duration: 8s. Amount of mana determines the amount of slow.
Fourth
Haunting Spirits
Consume 75 souls to activate, causing the souls to haunt nearby enemies. If Oziel attacks a haunted enemy, the spirit explodes and deals damage.
???
0
0
Duration: 15s.
Fifth
Essence Siphon
Converts a portion of his health into mana when button is held. Ability cannot kill Oziel.
0
0
0
Consumes 2% Health/s. Regenerates 16 Mana/s.
Hero Related Achievements
[
edit source
]
Health Siphon "I will add their lifeforce to my own. And they will like it." - Oziel, the Soul Thief
Debilitation Resonator "The flesh is weak... But the spirit is strong!" - Oziel, the Soul Thief